Welcome to a world of posibilities!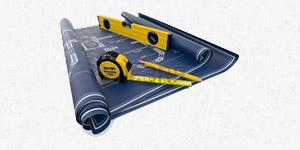 General Services
A2M construction provides Building Envelope Services to its' clientele in the commercial, industrial, institutional and local, State, and Federal public works sectors with factory trained Union craftsmen and women using the highest quality materials and products.
Roofing
A2M Construction can repair, maintain and install every type of roof system including built-up, single ply, modified bitumen, polyurethane foam, metal and coating systems. We also install green (vegetated) roofs and roof-mounted solar power systems.
Waterproofing
We apply and install waterproofing below grade, between slab, on walls, decks, caulk windows and cold joints. We waterproof parking structures, parking and plaza decks, and subterranean garages. The installation of expansion joints of all types falls under our waterproofing division.
SHEET METAL
General, roof related and architectural sheet metal items and detail components for various metal systems are fabricated in our sheet metal shop. Wall Panels Systems installed include composite, insulated, standing seam and corrugated panels in several choices of metals and finishes such as aluminum and zinc.
GLAZING
Systems installed include commercial operable and fixed windows, storefronts, spider systems, ribbon walls, curtain walls, atriums and skylights.